The Dragon's Breath Dagger is the additional weapon of the Mystic Knights used to summon Pyre to aid them against their enemies.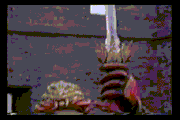 The dagger is used to summon Pyre, the Dragon of Dare.
Even though all five Mystic Knights have the dagger, only Rohan is ever seen using it.
It's never discovered if the dagger could be used as an actual weapon in addition to its ability to summon Pyre.
The dagger only appears when the Mystic Armor is summoned.
Ad blocker interference detected!
Wikia is a free-to-use site that makes money from advertising. We have a modified experience for viewers using ad blockers

Wikia is not accessible if you've made further modifications. Remove the custom ad blocker rule(s) and the page will load as expected.